Private teachers in Exeter
Find your perfect private tutor in Exeter.




Learn with our teachers at home or in their studio.
0 teachers in my wish list
Meet even more great teachers. Try online lessons with the following real-time online teachers:
Our students from Exeter evaluate their teacher.
To ensure the quality of our teachers, we ask our students from Exeter to review them.
Only reviews of students are published and they are guaranteed by Apprentus. Rated 4.9 out of 5 based on 324 reviews.
French for foreigners (fle), French for foreigners (Lyon)
Veronik
Vero is fantastic. I had more than 10 teachers of French over the years and she is by far the best. She is patient and she corrects my mistakes gently. In addition, she writes down her corrections in a Google Doc file and I get to study my mistakes after our lessons. This is something no other French teacher has done before. It is important to learn from the mistakes so that I do not repeat them again. On top of all, she has a great set of online exercises that I do to advance my French. I feel lucky to have found her....
Review by CAGDAS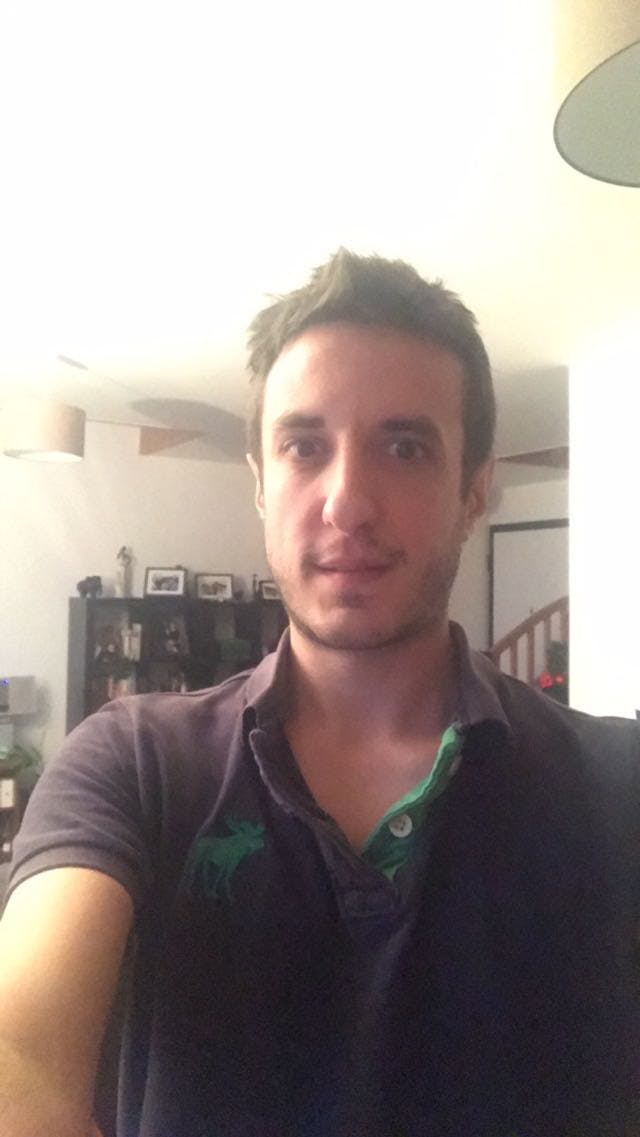 private (online) french lesson. experienced teacher (Paris)
Mathieu
It has been a great pleasure learning French with Mathieu. He is very experienced in teaching French and he has developed his own systematic way of teaching. Mathieu also adapted the teaching to my level quickly from speaking, listening and writing perspective, and was able to find the best way to help me improve my French. On top of that, he speaks very good English and Chinese, which makes my understanding some French grammatical rules much more solid. I would highly recommend Mathieu who wants to learn French.
Review by WILSON
French tutoring for everyone with a native speaker ! (Maastricht)
Anaïs
I've been putting off this review because I was afraid my review wouldn't be good enough to tell how great Anais is as a teacher! I've been taking lessons with her for more than 6 months now and my French has improved a lot since then. Before that I used to have classroom lessons that were "okay", but now I really feel that I'm making much more progress. Anais is a lovely person and her dynamic to teach is great, the time flies during the lessons. Totally recommend her!
Review by JARIEL
Private lessons near from Exeter